Wedding Transportation Testimonials
Wedding planning can be a very exciting time as well as a very stressful time!  On The Town Limousines, Inc.  understands this and we try to help relieve any worries with our professional and friendly service. 
Read all of our wedding reviews on our
On the Town Limousines, Inc
Storefront at
Testimonials like the ones below hopefully will help you decide to give us a call so that we can help you plan your perfect day too! 
"We had the most beautiful, perfect day Saturday. EVERYTHING happened just as we had hoped and planned, and so much of it was due to the wonderful service we received from On The Town Limousines. Your drivers were professional, courteous, personable, and reliable – simply a joy to have with us on our special day. The vehicles were wonderful: spotlessly clean and comfortable. My husband and I cannot say enough good things about your company; we will be quick to recommend you to anyone, anytime, and if we need limo service in the future, you will be the first we call. Celebrations at the Bay was as good as you described it. I do not have one single complaint about anything! And even the weather cooperated; it was a beautiful day out on the lawn, overlooking the Chesapeake. Our guests were enthralled with it all. Thank you so much for all your help in making our daughter's wedding such a perfect day. I am so appreciative of you and your company. Sincerely" – Donna D
"I wanted you to know how extremely helpful and professional you were. Thank you for everything! It all went perfectly. Your driver Michael was extremely patient and respectful of my Bride and he took great care of her and her bridesmaids. I will definitely be calling you for any future events! Thank you again! Sincerely and Gratefully" –   Chris D
"First and foremost, Becky from On The Town Limousines was such a pleasure to work with and her team truly made transportation for our wedding guests easy and timely! We had 100+ guests staying locally for which we wanted to offer transportation to and from our venue in Middletown, MD (Stone Manor Country Club) and Becky was great at finding a solution for us. From the first point of contact, Becky remained easy to communicate with and consistently resolved any scheduling concerns or other details that we may have missed. She took all of our schedule adjustments in stride and even upgraded the limo we picked to a new one recently added to their fleet. And when it came to organizing the guests at the hotel, they provided us with sign-up sheets to keep at the front desk which worked out really well. On The Town Limousines is a reliable transportation service focused on quality and timeliness, and I would highly recommend them for your next event (large or small)." – Frank D
"Dear Becky and Len,
We wanted to take this opportunity to formally thank you for helping to make our daughter's wedding the wonderful affair that it was! Your sound guidance and advice was immeasurable to us since we had never dealt with the issue of providing shuttles in the past and really had no idea how to arrive at a workable plan. Now we know–leave it to the professionals at On The Town Limousines, who really know their jobs!
So many of our guests expressed their gratitude for this service, which enabled them to enjoy themselves without the added worry of drinking and driving on those one-lane, windy roads out of Musket Ridge. Please rest assured that you are now on OUR personal preferred vendor list, and the next time we have the need for limousine service, we will turn right to you!" – Roberta & George M

"I just want to thank you and your crew for making life easier for our friends and family. The shuttles came as scheduled, the drivers were courteous and helpful, and the buses were comfortable and roomy.
I cannot thank you enough for making this aspect of the BIG DAY easy and worry-free. On the Town is an easy company to work with and your attention to detail means I did not have to sweat it.
I would highly recommend your services to anyone who needs shuttle or limo service. You are all terrific.
Thank you again." – Gail S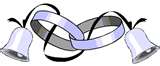 "We would just like to thank you for providing shuttle service for our wedding at Ceresville Mansion.  It was nice to have transport for our guests so that everyone could enjoy themselves. We also appreciate you giving us a tour of all the buses to help make our decision. Thanks again!" –  Lynsey & Trevor A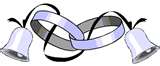 "We were delighted with the service we received from On The Town Limousines. Ms. Donovan helped us to arrange for a shuttle bus to take our daughter's wedding guests from their hotels to the wedding ceremony, and wedding reception site. The shuttle bus driver was good–natured, punctual, polite, efficient and ensured that every guest who needed a ride was seen to.  No-one was left behind even though there were three hotels with wedding guests. At the end of our daughter's wedding reception, on the return trip back to their hotels, the bus driver was more than helpful to a bunch of (by then very happy) wedding guests. Ms. Donovan also helped us to arrange for a chauffeured Lincoln Towncar in which the new bride and groom were whisked back to their hotel after a beautiful wedding ceremony followed by a wonderful evening of dining and dancing. We couldn't have been more pleased with On The Town Limousines service.  We would readily recommend them to anyone looking for transportation services.  They allowed us to have one less wedding related detail to worry about.  A very nice job well done." – Gerry & Marla L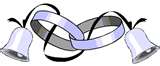 "Thank you very much for providing the transportation services the day of our wedding.  Our guests were extremely pleased with your services as were we.  The driver was friendly and prompt and the entire process was wonderfully handled. Thank you!" – Gabrielle & Tom H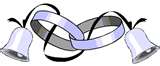 "Dear Becky & Staff,
Thank you so much for all you did to make Elizabeth and John's wedding beautiful and special.  We greatly appreciate your dedication, flexibility and professionalism.  Everything went as well as you said it would.  We enjoyed working with you and are thankful we chose your company. "– Helen & Brad C

"My daughter got married on June 11th and it was a wonderful wedding.  On The Town Limousines, Inc had a lot to do with how perfect the whole event was.  We used three different limos between the bachelorette party and the wedding itself.  I cannot say enough about how wonderful the whole experience was.  From the first meeting we had where we got to see the different vehicles to the time the bride and groom were dropped off at their hotel at the airport on their wedding night.
I had never rented a limo before and so I was not sure how it all worked and of course I wanted something special.  For the bachelorette party I wanted to have a group of 10 picked up at a friend's house and dropped off at Fed Ex Field for a concert in the afternoon and then picked back up at 11.00 pm that night.  You worked with me so that it would not break my budget and we had an awesome time in the stretch Excursion.  Jeff was on time, was very professional and he was a really good sport.  At the end of the night he said he couldn't wait until the following Saturday to pick us all up for the wedding.
On the morning of the wedding Jeff showed up early in the stretch Lincoln and was very patient and helpful and got us to the church and the bride and groom to the reception  with no issues.  Then we had arranged for the "Diplomat" to pick up my daughter and her husband at Ceresville and take them to their hotel at BWI.  The driver (Brian) showed up on time and was very helpful in getting all of their luggage into the vehicle and they LOVED the vehicle and the ride to the hotel.
Lenny, I cannot thank you and your staff enough for helping to make my daughter's wedding so special.  I highly recommend your services and look forward to working with you again in the future." – Kathy S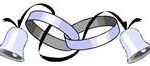 "Thank you, especially to our driver, and to everyone involved in the planning and driving of our guests to and from the parking lot to the wedding reception.  The limo was clean and well stocked and each guest was made to feel special as they were escorted to the reception." – Katherine M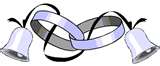 "We could not have asked for a more perfect day.. everything went well and the limo service was awesome!!  I can't thank you enough for all of your help to ensure that we had the best of the best!!  We kept telling everyone at the wedding that if they ever needed limos you are the ones to call." – Patty W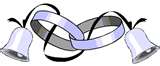 "Becky was awesome and wonderful to work with!  She follows up before and after each event.  I would highly recommend them for your limo service.  They have a brand NEW limo bus which is amazing.  Their prices are also very reasonable." – Jane J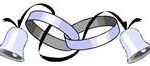 "Becky, Thank you so much for all your hard work in making sure that our wedding day transportation went smoothly! All shuttle buses were used at all departure times and it really made everything so easy for our guests, and even for ourselves at the end of the night since we too hopped on the shuttle.  The daytime limo bus transportation also went absolutely great!  It was such a comfortable and fun trip everywhere we went and all things went according to schedule and on time!  Thanks again" – Joel & Jess G